Sales Force Automation with Lotus Notes
Sally Sales talks about Sales Force Automation with Lotus Notes, and how it simplifies the management of prospect and customer relationships.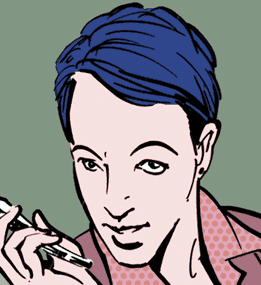 Experience Tracker

Register for a Demo Today
"If you can find a path with no obstacles, it probably doesn't lead anywhere."

- Frank A. Clark
Do you think your sales force has an easy job? Perhaps it sounds like they do, with all those entertainment, dining and travel expenses they incur on the job, selling your product to prospects.
But all of that is just the front end of sales, the real business is behind the curtain. As a member of Bizco's sales force, I need to track and report my every expense out in the field, which can get tricky for me, since I am out of the office most of the time, sometimes even out of the country to visit Bizco's prospective clients.
Back in the office, our sales force needs to aggressively seek new prospects, manage existing contacts and customer relationships. Customer satisfaction is a high priority- and that means having the latest and best marketing materials on hand, having comprehensive prospect and customer files for best contact management, and being on top of all product and client issues for improved customer service.
It's a tall order to coordinate all these activities. When Victor Vice President announced he was purchasing Tracker Suite&reg which featured sales force automation groupware, that would leverage the Lotus Notes / Domino platform in use at Bizco, I was pretty skeptical. How could a Lotus Notes sales force automation solution handle all of our needs?
I was pleasantly surprised at all the features this sales force automation solution offered! The modules and features I enjoy most are: